..as Jackie O. once said.
I love how pearls are making a resurgence in recent trends. They are truly timeless with endless opportunities to remix and reinvent.
A few months back, I saw the Tibi collection with Anita Ko and loved the varying pearl sizes. I already have go-to pearl earrings, but I could never bring myself to wear the pearl necklaces. I always feared of looking costumey. Then I laid my eyes on Anita's fresh retake on pearls. Different sizes all lined up on a beautiful gold bar.
I wasn't about to shell out a thousand dollars for a necklace I could only wear sometimes since most of my clothing covers my neck due to work. So I decided I needed to recreate it on my own!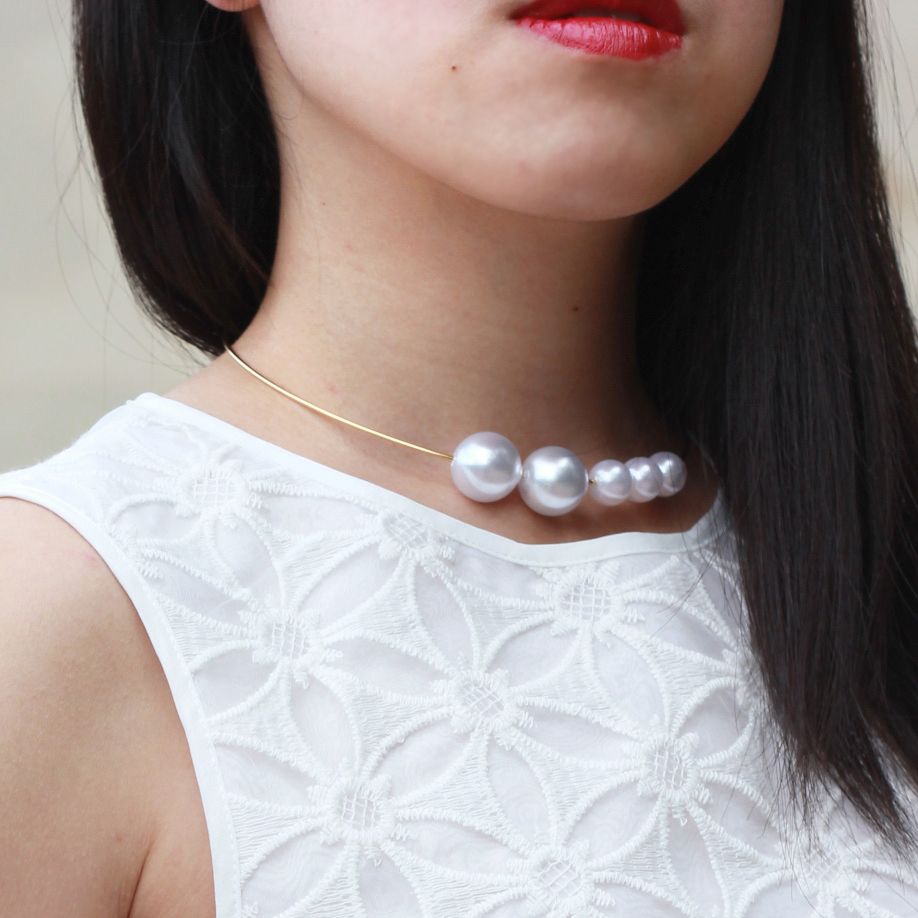 I ran to my nearest crafts store, which happens to be Hobby Lobby, and lucked out. I found two bags of pearls of different sizes and a gold choker. I literally needed 2 things to make this happen.
Originally, I thought I needed pliers, but realized the gold ball at the end of the choker could be twisted off! So no need to strip off one end of the choker. Easy peasy!
Below is actually another version I decided to make while I was at the store, because I had recently seen Gary Pepper sporting a Ryan Storer pearl necklace that was just divine. I can't make as beautiful of a gold necklace, but I can get the concept.
This time I needed the pliers to strip the one end without a gold ball.
I strung the big pearl through first
Then glued the smaller pearl to the cut end with E6000
And there you have it! Another modernized pearl necklace :)
&
&
Linking up with Jann Olson.